from Noah Heringman
On June 24, the Alliance for Networking Visual Culture (USC) together with the Society of Antiquaries of London will publish a digital edition of Vetusta Monumenta [Ancient Monuments], the antiquarian print series produced by the Society of Antiquaries from 1718-1906.
The editorial team of Katharina Boehm, Noah Heringman, Crystal B. Lake, Matthew Reeve, and Kristen Schuster have finalized all the content for Volume I (1718-1747), which includes commentaries from numerous other scholars in archaeology, art history, and literature.
The project is currently supported by a Scholarly Editions Grant from the NEH (2017-2020). Volume II (1747-1789), scheduled for release in 2020, will be of particular interest to Blakeans because seven of the plates in this volume were produced by the workshop of James Basire (Sr) during the time of Blake's apprenticeship. The preparatory drawings for these engravings of monuments in Westminster Abbey are traditionally attributed to Blake. A symposium will be held at the Society of Antiquaries of London on June 24th to mark the launch of Volume I.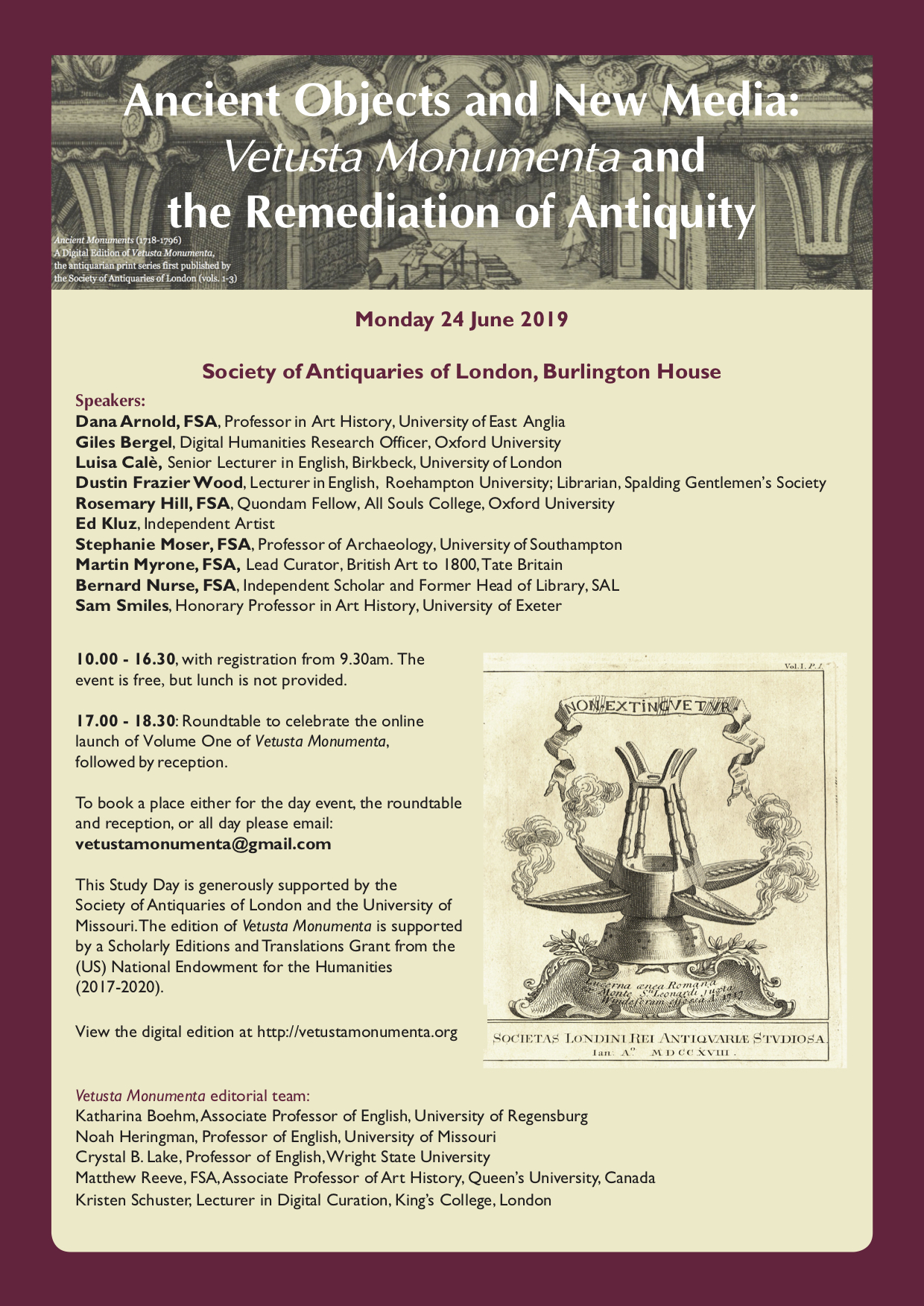 A draft version of the edition web site is already live at http://vetustamonumenta.org. The complete and rebuilt version will be launched at this address in mid-to-late June.
For more information about the edition or the symposium, please contact vetustamonumenta@gmail.com.